Merry Christmas everyone! I hope you have the most fabulous day tomorrow and get everything you've ever dreamed of. Bon voyage if you're off on a holiday and drive safely if you're setting out on a road trip. Be safe!
In celebration of the Big Day tomorrow I've decided to create a tag – because why not? I had a quick scour on the internet and decided that I shall stake my flag in this ground and create a tag for you all. We all love tags, don't deny it.
---
The Christmas Cuisine Book Tag
The Very Serious Rules:
Thank the person who tagged you with a virtual hug and happy thoughts (and pixie dust if you can find it?)
Mention the creator (that is moi: ozbooksnail @ Upside-Down Books)
Try to eat as many of the foods as you can whilst writing this.
Wear funky socks.
---
1.
Yule Log
a beautiful edition of a book that you won't touch for fear of ruining it
The Night Manager
by John Le Carrè
I bought an edition of this just a couple of days ago (you can see a bad picture of it HERE) and oh my goodness is it beautiful. I went to one of my favourite bookstores on this planet and they always have the lovely edition of books in. On seeing this having watched the TV series earlier this year, I knew I had to have it and we were happily married by sunset.
---
2.
Gingerbread House
a book that was a struggle to read but worth it in the end
Pride & Prejudice
by Jane Austen
I have to say I really struggled reading this one. Really, really. I had to sit up at my writing desk, back straight, tea steaming, to ensure that I would get through a chapter or two. I had a horrible edition of it which didn't help but I really struggled with the writing and trying to work out what was going on. But oh my lord, it was worth it. #DarcyForever
---
3.
Roasted Chestnuts
a book you absolutely have to, with no excuse, read or stroke fondly at Christmastime
A Christmas Carol
by Charles Dickens

I've still yet to read this book the whole way through but I watch the movie adaptation of it (by Disney) every year and love the story to bits. We have a beautiful edition of it that the family keeps out and at Christmastime we sit down together and take turns reading aloud to each other. We're cute like that.
---
4.
Turkey
a character that everyone else loved but you only pretended to
Chaol Westfall (Throne of Glass)
by Sarah. J. Maas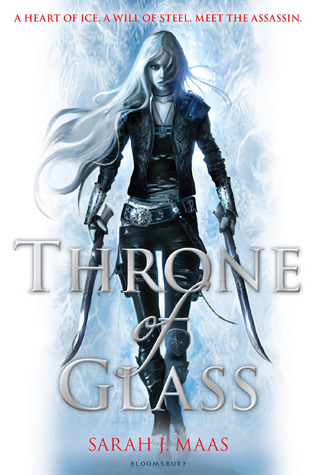 Yep, I said it. I just didn't connect with Chaol but was determined to not let my friends down so I hardcore pretended to be fully in love with his character until about book three when I thought: NAH.
---
5.
Pavlova
the book you're most looking forward to reading next
A Clash of Kings
by George R. R. Martin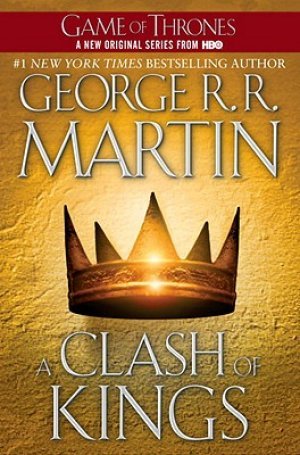 Whilst I don't think that I'll actually get around to this any time soon, this is definitely one of the books I'm really looking forward to reading next. I adored book one and I'm very much so ready to dive into A Clash of Kings now to see where the story progresses. It's such an incredibly, fantastical journey.
---
6.
Ham
a book that makes the ordinary extraordinary
The Fault in Our Stars
by John Green
I think Green did a wonderful job in this book making simple things seem absolutely beautiful. So much love for this story and its characters – and so much love for Green's knack for writing touching stories.
---
7.
Christmas Cake
a book that had just about everything in it . . . and pulled it off
A Thousand Pieces of You
by Claudia Gray
What didn't this book have in it? Dimensional travel, imperial Russia, underwater cities – you name it! Yet this is one of the most fantastic series out there right now and if you haven't read it yet then WHAT. ARE. YOU. DOING.
---
8.
Prawns
the most popular book you read this year
Harry Potter and the Philosopher's Stone
by J. K. Rowling
Probably closely followed by one of Sarah J. Maas' books. But according to my year in review on Goodreads, Harry Potter 1 claimed the number one spot with over 4.5 million other people having rated it on Goodreads, *raises eyebrows*.
---
9.
Sachertorte
an intimidating book that was actually an easy read
The Name of the Wind
by Patrick Rothfuss
Having eyed this book off for about a year I was surprised when I picked it up and it was actually a breeze of a read. It's super long but oh my good the story is just so beautiful I can't even. I've been putting off the sequel however partially because I'm still intimidated by the size but I don't want to rush into it considering we're STILL waiting for book three!
---
10.
Vitel Toné
a book you were skeptical about at first but pleasantly surprised
Collide
by Aimee Jessica Russ
There are many other books I could talk about here but this one definitely surprised me the most. Despite all its flaws, this book had me hooked. I couldn't put it down, I whizzed through it, and I'm positively gasping for book two!
---
11.
Stollen
a book that sounded like the same old plot line BUT DID IT SO MUCH BETTER
Fire & Flood
by Victoria Scott
Just your average dystopian? Just a girl trying to save her sibling? Just a government manipulating it's people? OH BUT IT'S SO MUCH MORE. Try and read this and not get addicted. Fall in love with the characters' Pandoras (what's that? Read it and find out). Leave book one dying to read book two – go on. I dare you.
---
12.
Porkkanalaatiko
a book you need right now
A Court of Wings and Ruin
by Sarah J. Maas
I really don't need to explain this one. But my heart trembles at the thought of its release date.
---
13.
Ciorba de perisoare
a book you bought without needing to read the blurb
His Majesty's Dragon
by Naomi Novik
Why? Because there's a dragon on the front and it's alternate historical fiction set during the Napoleonic Wars. Seriously – this book could be about a draconic tea party that took place in that setting and I would not care. I'M SOLD. #DragonsForever
---
14.
Risalamande
a book with a surprising plot twist
The Last Battle
C. S. Lewis
Will I ever be over how unexpectedly this series ended? No, I will not. My heart doth beat frantically upon recalling the final chapter.
---
15.
Mince Pies
a book you would never sell, even if you don't reread it
The Complete Collection of Sherlock Holmes
by Sir Conan Arthur Doyle
I have the most beautiful edition of all of the Sherlock stories and I would quite possibly give you one of my limbs before handing over this book. It's so beautiful it makes me weep.
---
Tags
Thank you all for reading! I hope you enjoy doing this tag and if I haven't tagged *you* then PLEASE – be my guest and have a crack at it anyway. Merry Christmas once again!
Danielle @ Books, Vertigo and Tea
Kat @ Life and Other Disasters
---
~~ Kirstie ~~