Today is going to be fun – why? Because I'm telling you, obviously. Actually, today is Mother-In-Law day and as a celebration of that (because why not?) I've decided to do a post inspired by it! There's a delightful website called Days of the Year which tells you what is being celebrated on every day of the year (one of my personal favourites is Rocky Road Day – as in the dessert, not badly laid roads) and we should all make use of excellent little things like this in life, *nods*. 
So! As it is Mother-In-Law day I'm going to make a list of all my favourite mothers-who-weren't-actually-that-character's-mother mothers because there are heaps: helpful aunts, hospitable friends, heroic strangers – you name it!
Behold: the fabulous mother figures of fiction.
---
Molly Weasley
from the Harry Potter Series
by J. K. Rowling
Of course we have to start this off with only the best fictional mum out there! This series would have been nothing if it wasn't for the Weasleys, that's for sure. I think we all fell in love with Molly's character and the compassion and safety that she offers to Harry is heart-warming. Not to mention just how badass she is, let's face it.
// GOODREADS //
---
Babushka
from the Wolf by Wolf series
by Ryan Graudin
Whilst for the most part Babushka is not a huge character, she plays such a big role in Yael's life and keeps that girl's head screwed on straight, even in the darkest of times, that she had to be on this list. I love Yael's story and her five wolves – really, each and every one of them should be on there, but I think Babushka is deserves the most credit here.
// GOODREADS //
---
Kala
from Tarzan of the Apes
by Edgar Rice Burroughs
Because Kala is the epitome of this, no? Whilst this whole thing is definitely more romanticised in the Disney adaptation of the Tarzan story, in the book there's still a heavy emphasis of Kala showing love and the ability to protect a boy who is not only not her son, but not even the same species. *starts singing You'll Be in My Heart* . . . *starts crying*
// GOODREADS //
---
Rosa Hubermann
from The Book Thief
by Markus Zusak
I apologise if I just made your heart explode, but Rosa is a spiky but loveable character and I love her to bits. Despite her seeming to hate everyone, she absolutely has people's best interests at heart and the support she shows to Liesel is gorgeous – and don't even get me started on the whole Max situation.
// GOODREADS //
---
Mary Poppins
from the Mary Poppins series
by P. L. Travers
I feel like if I'd put this in order, Mary Poppins would be right up there with Molly Weasley. Mary Poppins is just THE best character (admittedly I've only watched and not read) but if you weren't obsessed with this story as kid then I don't even know. Also, who cried muchly so watching Saving Mr. Banks? *raises hand*
// GOODREADS //
---
 Aibileen
from The Help
by Kathryn Stockett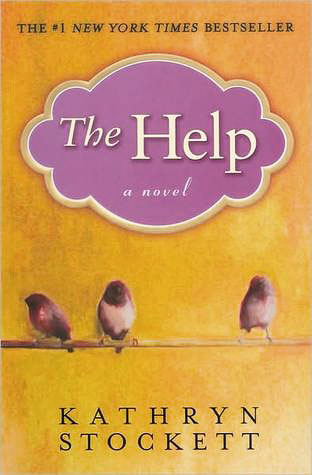 How could we not mention Aibileen? You is kind, you is smart, you is important. She does such a magnificent job of raising other people's children in a time and place where everyone was horrible to her just because she's black. If you haven't seen the movie adaptation of this, then I question what you are doing with your life.
// GOODREADS //
---
 Nancy
from Oliver Twist
by Charles Dickens
If I'm being honest, I've yet to read this one. I do intend on going on a Dickens binge (that sounds sort of wrong, actually) but Nancy just had to go on the list! She's so fiercely protective of Oliver and he looks up to her in his own little way. It's sweet really, how someone in such a position is still able to have a positive impact on a young orphan boy.
// GOODREADS //
---
Raksha
from The Jungle Book
by Rudyard Kipling
Well, if we're going to talk about Kala, we have to talk about Raksha. Raksha is the mother wolf in The Jungle Book who takes Mowgli in. I really like the portrayal of her character in the newest film adaptation of this book, I must say! Her character if fierce and loyal and she will protect her cubs (including Mowgli) to the death if need be. FYI: she names Mowgli so because it means "frog" in the language of the jungle, because of his hairless-ness, I found this hilarious.
// GOODREADS //
---
 Omara
from The Butterfly and the Violin
by Kristy Cambron
If you haven't read this book then I highly, highly recommend it. The story revolves around a painting of a girl called Adele who was in the Women's orchestra in Auschwitz. I loved Omara's character through the story that took place from Adele's perspective. The girls in the orchestra definitely could not have survived without her and I think she is a wonderful and brave character that I wish more people knew about!
// GOODREADS //
---
 a recommendation from YOU:
Miss Honey
from Matilda
by Roald Dahl
How could I have forgotten this one?! Miss Honey is one of my all time favourite motherly figures. I loved (and still do) the movie adaptation of this when I was younger. I love the part where she and Matilda are in the house trying to hide from Miss Trunchbull. So funny!!
// GOODREADS //
---
There we have it!
Did I miss any important mother figures off this list? Let me know in the comments below!
---
~~ Kirstie ~~