Today I am flying to Ireland and so instead of gleefully spending many hours writing some reviews I thought I'd do a quick post as I'm going to be busy, busy, busy (holidaying is tough work, I tell you). I recently went to a pop culture event called Supanova – I have no idea if you have this in other places in the world but it's almost identical to Comic Con, which is in every city that declares itself to be one (just about).
Supanova invites a bunch of celebrity guests from TV shows and movies and authors – there are also artists and comic writers/designers and a bunch of other fun and wacky people too. THIS is where all the weird and wonderful hardcore cosplaying fans go once a year. It's brilliant.
This year I had great fun. So I've decided to give you a run down of what went on, who I met, and how to DO Supanova for any of ye timid mice out there too afraid to dive into the world of weirdom, *nods*.
---
Who I Met
I like to go to these things just for the experience but more often than not there's someone going who I do know and will throw money into the air to meet. In the past I've met, at both Supanova and Comic Con:
Billie Piper (who I love in Doctor Who – plays Rose Tyler)
Ian McNiece (also who I know from Doctor Who – plays Winston Churchill)
Dean O'Gorman (from The Hobbit – plays Fíli)
John Barrowman (from many things, namely Doctor Who and Torchwood – plays Captain Jack)
Bradley James (from Merlin – plays (King) Arthur)
Eoin Macken (from Merlin – plays Sir Gawain)
Tom Hopper (from Merlin – plays the very muscly Sir Percival)
Safe to say, it's a pretty awesome thing to do and you end up with a pretty swanky list of awesome people as the years go by. My favourite part has to be watching all the die-hard fangirls come out crying and screaming after meeting someone.
Anyway! This year I went to meet Sean Astin and Peter Facinelli. There were also authors there and I got the splendid chance to meet and get books signed by Tamora Pierce and Alison Goodman. Permission to excitedly run in circles?
Sean Astin plays Samwise Gamgee from Lord of the Rings – he's Frodo's good mate and they go through the whole ordeal together. He's obviously done other things too but this is what I know him from. He's a big roly-poly guy and super funny. This year I only got a photo done with him because that was expensive enough as it was!! I had a wonderfully awkward moment when, wearing my Tom Baker scarf, he looks at me and goes – oh! Are you Harry Potter? Because, granted, the scarf does have some (maybe?) similarities to a Gryffindor scarf . . . it'd been a long day for him.
Peter Facinelli has done a whole bunch of things but I was fangirling over him because he plays Carlisle in the Twilight movies. Now, whilst I'm not the biggest fans of those movies I do still love the book series and he really is gorgeous. So I got a photo with him too. He's the most relaxed and chilled guy on the planet, I swear. And yes, still very good looking.
Tamora Pierce is a fantasy author who's written more books than the number of hairpins you've lost this year already, *more nodding*. Admittedly, I've failed to actually read one of her books yet but I've had Terrier on my shelf for nearly 10 years so it's basically the same thing. She was really sweet and we had a nice little chat about how good-looking David Tennant is. Very important stuff.
Alison Goodman is an Australian author (or at least she's lived here) and I bought and got her book, Eon, signed. I'd heard about this series from every bookish corner in the world so couldn't pass up the opportunity. She's also written a steampunk series so you should probably make sure that's on your list too. She was another lovely lady whose hair I am in awe of.
---
You've Still Not Explained What This "Supanova" Is
Yes, alright, you impatient little fiend. Ahem. Supanova (a play on the word supernova, if you please, #SpellingIsImportant) is a geeky, pop-culture event where 9/10 people go dressed up in a somewhat terrifying costume. Terrifying in either its accuracy or lack of coverage. Once there, there are many amazing people to meet, as I've just mentioned, but there's a lot of shopping to be done too!!
You spend the whole day (if you're cool) wandering around having a little nosey at all there is on offer. There are many stalls offering different things, all pop culture related. There is also a massive stall for Funko Pops, so obviously that was where I headed first. I bought two new ones, Snape and Time (from Alice Through the Looking Glass). There are shops for temporary tattoos, corsets, artwork, figurines, signed pictures (that cost a lot, whew), comic books, normal books, t-shirts, swords/weapons (legit real ones, sheesh), different groups to sign up to, and many other things. If you can imagine something that could be turned into something geeky, it's there.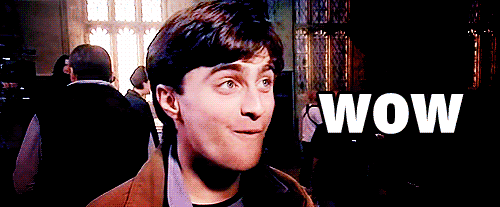 I went to the Perth event as that is the city in which I live and they even had the Perth Mint come to sell specially minted coins with different pop culture figures on them. Cool/10 or what (I actually own some of these, they are indeed cool).
It's mostly split into three sections, one being the superstars, another the artists, and the last being the shops and stalls. This means you purchase your autograph or photograph tokens and in between these designated times you shop till you drop! It's such fun and the perfect opportunity to get all those weird things you've had your eye on.
---
Kirstie's Guide to Surviving the Supanova
It's quite simple really, trust me. The day will start not too early but not too late. Get there early. For somewhere like Perth, arguably the quietest city on the planet, you're pretty safe if you miss your train or forget to set your alarm. If you're in a busier place on the planet, maybe not. This year they introduced the option to pre-purchase your tokens online (for photos and autographs) – if you're planning on getting photo done DO THIS. Photos are limited and run out, by pre-purchasing them you're guaranteeing yourself a slot and a photo.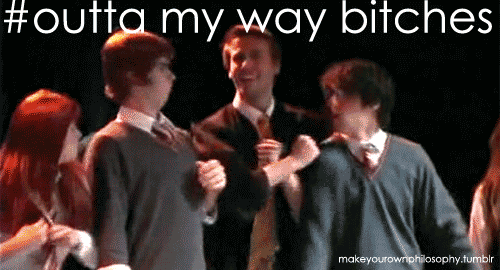 For autographs it's more relaxed. HOWEVER. These are not guaranteed. It's a painful rip off but worth it because you get more of an opportunity to chat to the star. If you want an autograph be prepared to wait, however, they do just keep selling autograph tokens so if you leave it to the last moment and they finish signing, you can wave your money goodbye. I often avoid autographs unless it's someone I really want to meet – the queues are unbearable.
You'll need lots of water. There should be refilling stations but let's be honest and admit that we're all incredibly lazy and will have a headache before we think about refilling. Also bring some snacks. I didn't bring snacks once and was forced to buy over-priced food that was best described as horrid. Save yer money, kids. You'll probably be too excited or nervous for a proper meal anyway.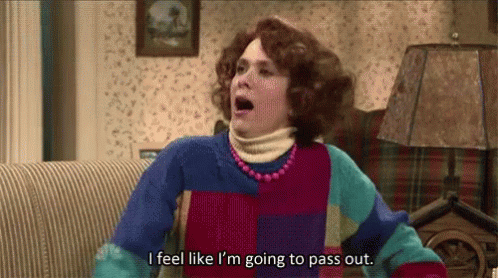 Sitting down is the tricky bit. There's likely to be no seating, depending on the venue, because everyone else swarms those precious few seats like seagulls going for some bread. My solution is to become acquainted with the floor in a spot that's out of the way. You'll probably end up with some time to kill if you're seeing more than one person.
Waiting is the painful part. It results in one of two things: an over acquaintance with the floor or a loss of money. There are sooo many things to buy so definitely check things out!! I love to do my shopping either before my first allocated photo period or in between that and the next one. Artists will try hard to sell you their artwork – be patient and kind, some of them have some amazing things on offer. This year I picked up the most splendid acrylic painting of a ship on the sea in a storm. It's beautiful and I'm so glad I stopped to chat to the guy.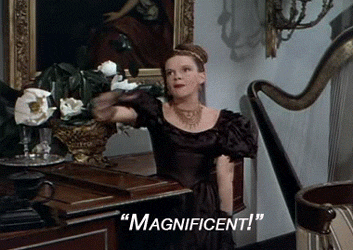 Keep a schedule/program on hand, too! This year I downloaded this onto my phone and kept an eye on the time. You don't want to miss the photo and autograph times and you need to get there early for both. So don't get too sidetracked playing overly geeky card games, now!
I often like to do these events, Supanova and Comic Con, solo. I find that there's so much that I want to do that doesn't necessarily match with what my friends want to do so it's easier. So if you don't have anyone to go with then don't stress. It's probably nice the first time to take a pal but it's much easier to weave in and out of the crowds when you don't have to worry about losing someone else and you can just do your own thing. Plus there are so many people there who you're almost guaranteed will be interested in the same things as you, so say hi! Each year I meet new people and chat to them whilst waiting in the queues for however long. Most people are very friendly. I promise.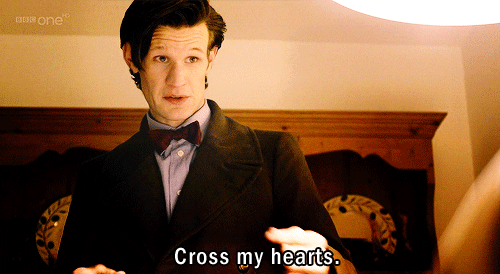 ---
Right, well that's all from me for today. I hope you found this interesting and helpful and I'd love to know which of your favourite celebrities you've met! I think these are such wonderful events and it's always mind-boggling to meet one of your idols.
Tell me about your experience!
---
~~ Kirstie ~~