5/5 STARS
Genre: Young Adult, Fantasy, Retelling (Snow White)
Author: C. J. Redwine
Published: March 2016
Publisher: Scholastic Press
Pages: 390 {paperback}
---
Initial Thoughts
Oh my goodness I loved this book! 10/10 for story telling and I so wish that THIS was the true story of Snow White. The characters were wicked and Lorelai's Magic was AWESOME. I loved her and Kol and I hope they get married and live happily ever after (har har). The world that this is set in is completely amazing, too – you need to read this book!
This is such an amazing jump from Redwine's previous Defiance trilogy and I'm so impressed. I can't wait to read the next book and I'm eager to know if it's a continuation of the same story or a different story within the same world!!
---
The Shadow Queen
I'm not sure I can express enough how pleased I am about this book. This was everything I hoped it would be and more. I was so excited when I found out that Redwine was writing another series because I really enjoyed her Defiance trilogy. The greatest thing about this book, however, is the fact that is involves dragons. THAT'S RIGHT PEOPLE.
---
Who's the Fairest of them All?
So this is a retelling of Snow White and, in short, it was brilliant. The characters were wonderful and rich and the fantasy, well – this is what happens when someone let's their creativity loose and all the good things happen.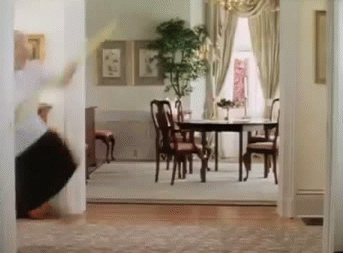 The story follows Lorelai, the true heir to the throne and rightful queen of the kingdom. However, at a young age her stepmother, Irina, took this from her following a series of events (that I won't spoil for you) and now Lorelai is not so much on the run as in hiding. Herself, along with her brother and a man who was part of her guard when she lived at the palace, they have banded together and grown up in the secret. Of course, the story isn't without magic – this is actually a huge part of it. Lorelai herself has magical talents and is worried that when the time comes for her to stand up against Irina she won't be strong enough. So she and the others are finding a way to ensure that when they attack, it makes a big difference.
Irina is evil as can be. She's jealously evil. She's put dark magic throughout the land and is causing the land to die – or at least, not to thrive – which means there's not enough food and the people are starving to death. Her magic is also able to act as a sort of spy for her – so she is able to know what is going on and pick up on anything out of place as soon as it puts its toe out of line. And I'm sure she does all this evil plotting whilst wearing a magnificent cape.
And now let's take a look at the dragons. A neighbouring kingdom, Eldr, is ruled by dragon-shifters, half humans who can turn into dragons at will. Excuse me whilst I die of over-fangilring. I NEED THIS. I MUST BE A DRAGON SHIFTER. Basically, this is the coolest thing ever and every fantasy book should have surprise dragons in it like this. Their stories intertwine as Kol, the leader, seeks Ravenspire's help (Lorelai's kingdom) against the ogres who are waging war against the dragons and totally kicking their butt. However, things get really complicated when he approaches Irina but then also bumps into Lorelai, if you come in search of an almost relationship that will strain your heart, then well done, you're here.
---
---
What I Loved
Apart from just the whole book in general, there were many things that I loved. Firstly, and possibly most importantly, I love that this is a standalone. The way that this 'series' is working is that it's a series of standalones set within the same kingdom, I guess. Seeing as it's called the 'Ravenspire' series and that's where Lorelai 'rules' I'm going to assume that's where they'll all revolve around, but I could be wrong. I really like this because I can't remember the last time that I read a story that was fantasy and a standalone. This book could easily have been drawn out but it was perfect just as it was and wonderfully paced for the length that it is. Nothing felt off or incomplete, but I am SO excited to read more books following a similar theme. Although Redwine hinted on Twitter the other day that her next story doesn't quite have the happy ending that you want . . . *gulp*.
Secondly, I love the world itself. You all know that I love dragons, so of course that was amazing. But the magic of this world and the way it appears and feels is awesome. Particularly with how spine tingling it is in the chapters focussed around Irina, who is a pretty awesome bad guy. This could easily make a spectacular movie and I think there would be endless fun to be had on the creation of the set and also of the costumes.
And thirdly, I love how much this felt like a fairytale. I find it a real shame when something that is advertised as a fairy tale retelling doesn't feel like one – because we all know that's what makes them feel so fun. There was plenty of risk-taking, evil plotting, tragedy and mythical creatures to keep me happy.
---
Lorelai
There is a good smattering of characters throughout this book and I was definitely surprised with the fate of some characters, but Lorelai was really quite cool. I liked how sensible she was and I really enjoyed how she wasn't on her own but teamed up with her brother – that was something really quite unique and blended in well with the overarching theme of family. Whilst there was a love interest it wasn't overbearing and didn't steal the plot.
I loved how smoothly her parallels with Snow White were slipped in, as well. There is no doubt when reading this that this is a take on the fairy tale but it not used as a crutch – more of a casual walking stick. Part of her power was that she could form bonds with both animate and inanimate objects/people and through this be able to read their mind. Which made for some down right hilarious scenes. But it was just super cool and a fantastic spin on White's 'way' with animals. She has a sort of 'pet', a bird named Sasha (I forget what type of bird – an eagle? A falcon?), and she is able to use her as a spy and co-baddass-inator in her missions and challenges, which is very cool. Sasha was wonderfully protective of Lorelai. There is also a crucial thing that occurs with apples at the beginning, too. I just like how Redwine has taken away the daintiness and semi-frustrating nature of Snow White and replaced it with this passionate, go-getter heroine who is determined to save her people without asking for neither gratitude nor credit. Lorelai is all up a fantastic protagonist who deserves many high fives.
---
Summary
Definitely read this book. If you are umming and erring about whether to pick it up or not, then I'm telling you it's worth it! I absolutely loved this book and I'm just dying to read the next one, especially if it has an equally beautiful cover! So yes, READ THIS.
---
Have you read The Shadow Queen?
What did you think?
---
~~ Kirstie ~~