5/5 STARS
Genre: YA, Fantasy, Fairy-Tale Retelling
Author: A. G. Howard
Published: December 2015
Publisher: Amulet Books
Pages: 288 {hardcover}
---
Initial explosion of thoughts:
THE FEELS. This book is so amazing, so much yes. I have loved everything about Howard's Splintered series and I'm very sad that this is a sort-of-finish (she did imply there would be more venturing into Wonderland *rubs hands together*). But for now I guess I'll retreat back into my Splinter-less cave and fluffle about remembering how AMAZING every second of this series has been. Morpheus is seriously just too adorabubble.
I feel like Dan's reaction in this gif sums up everything I feel about this book very, very well: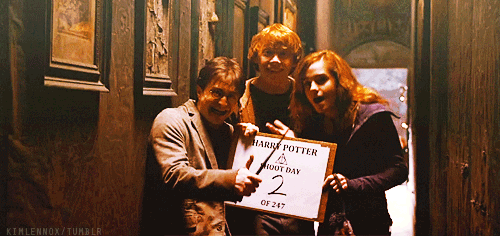 ---
Untamed
Man, I love this series so much – I was so excited over the release and content of Untamed, and it sure didn't disappoint. This is a bind-up of two novellas and an extra (short) story. So I guess you could just call it three novellas, but where's the fun in that. Howard's interpretation of Wonderland is absolutely fantastic and I've enjoyed every book she's placed before us.

If you haven't read any of the other books in this series then I highly recommend you do, and I also suggest you leave this review now as it may possibly spoil you as to the events/outcomes of the three previous books.
---
The Boy in the Web
This is the first novella of the book and it explores further into the story of Alyssa's mum prior to her rescuing her dad. It's told entirely from Alison's perspective and is pretty damn interesting. It gives a splendid overview of their relationship and highlights how loving and forgiving they are towards each other. There's a large emphasis on over-coming guilt and, of course, the extreme oddities of Alison's life. I was thoroughly shocked with how dark Howard made her past (although, in hindsight, I really don't think I should have been so surprised), it was like a giant bag of lollies uncovering all her childhood secrets and experiences. We get to explore her childhood as she was tossed between foster homes and also her interactions with Morpheus (and even though we have had some pretty clear answers to her past in previous books, The Boy in the Web makes it all really clear and leaves no stone (that I can remember) unturned). It's all wonderfully amazing and insightful and it certainly adds a whole new dimension to Alison's character.
---
The Moth in the Mirror
This is the second novella that takes place between Unhinged (book two) and Ensnared (book three). It essentially follows Morpheus as he explores several of Jeb's memories and helps us understand a reasonably crucial element to his mindset. It also makes you go, "aww, Jeb my little darling, hang in there!", quite a lot. I have to say, this was my least favourite of the stories (not because it was bad) – the other two have more entirely new and unique material which makes them more gasp-worthy to read. This one is more of a rehashing of events from book one but all from Jeb's perspective. However, being Howard's work, it's the most wonderful rehashing EVER. It's great for spending time gushing over Jeb's loyalty and swoon-worthy-ness but not as exciting as a story itself. In fact, I mostly finished this story feeling somewhat confused about the mish-mash pathway through Morpheus' boy-logic. That, combined with Jeb's scary devotion to Alyssa is like whoah, calm down boys, this isn't WWIII.
---
Six Impossible Things
This is it, guys, this is the material we've all been so dearly waiting for. Six Impossible Things is the "short" story that is beautifully named after a Lewis Carroll quote. We get the privilege of exploring six of Alyssa's Wonderland memories (that we haven't seen before) for a particular reason that I won't tell you about, because, spoilers.

This was so exciting to read about as the ending of Ensnared was one of my favourite book endings, ever. It was perfect and utterly heart-wrenching all at once. I cannot express how happy I am that Howard kept writing and gave us more Wonderland stories (and let's raise our teacups to future Wonderland adventures?). Seeing as this is a continuation, it was obviously magnificent seeing as we leave Alyssa in the delectably flirtatious hands of Morpheus at the end of book three (I'm still not over how magnificently Howard tackled that love triangle). One can never get enough Morpheus in their life. Sidenote: you get to see a whole other side to his character, too, which makes me want to squeeze his cheeks!

In fact it's all just too much, I must vent in a hidden spoiler: click here to be redirected to my Goodreads review, where the spoiler will be hidden at this point in the review.
---
Summary
This was an absolutely fantastic ending to this series that I thoroughly enjoyed every second of – and I dearly hope this isn't the "actual" ending of the series. Come on, Howard, give us some more! Pleeasse, *puppy dog eyes*. I cannot wait for her new series, Roseblood which you should definitely check out because it's a SPIN-OFF of PHANTOM OF THE OPERA! *faints* I would definitely recommend reading this series in publication order. You could maybe read The Moth in the mirror between books 1 and 2 but the experience is just as great reading it at the end. I highly recommend this book to Splinters (as I'm now calling fans of the series) !! You're going to love it. I promise.
---
Have you read Untamed yet? What did you think of it? Let me know your thoughts below!
~~ Kirstie ~~
// Follow @ozbooksnail //