4/5 STARS

Genre: Fantasy, YA
Author: Natalia Jaster
Published: November 2015
Publisher: CreateSpace Independent Publishing Platform
Pages: 310 {paperback}
---
The YA Chronicles
This book came as part of the December box from the subscription company, The YA Chronicles. Along with the book we also received some adorable book marks designed to look like Briar and Poet from the story!! They're a really great service and an Australian company, so if you've been hanging out for a bookish subscription box within Australia then definitely check them out!
---
Fairy-Tale Magic
Trick was a fantastic and fun adventure set in a unique world setting that felt like a fairy-tale come to life. The setting is this medieval-esque kingdom, Whimtany, where there are four courts: Summer, Winter, Spring, and Autumn. We have the delight of experiencing this journey through the duel perspective of Briar and Poet at the Spring court. I must say, I thought there would be more of an influence from the Sleeping Beauty story but for the most part that didn't happen, not that the story was lacking for it. Whilst distinctly set in a medieval world, Trick pertained to many societal qualities of the modern world, namely, the great presence of freedom of sexual identity amongst other things. Homosexual relationship were perfectly normal and widespread throughout the novel. However, I would not go as far as to peg this as LGBT themed. The clinch to this story very much so presents itself in an unexpected manner given this: disabled people, both physically and mentally, are labelled as "fools" (in the medieval sense) and owned by the courts. It's a weird digressional aspect of this society which on most other levels seems to have achieved many contemporary goals. But I'll get to that later.
---
Briar
Briar has a problem. She's the princess and heir to the Autumn court but is facing the ghosts of her past whilst attending a conference of sorts at the Spring court. Her father died when she was younger and for a long time we don't know exactly what happened that has affected her so. She used to be out-going and happy but has since become introvert, a study-a-holic, and has just one friend, Elliot (a bumbling sweat-heart), who is a bard in the Spring court. Briar was a really great character who was actually pretty relatable despite her obvious flaws. Which of course meant there was wiggle room for a love interest. And of course this means that when she is singled out (in jest) by the court jester, Poet, who happens to know about of her closed-off nature, she basically gets really angry which only encourages him further. You can see where this is going, can't you?
---
Poet
Poet is the court jester for Spring and he is utterly adored by both men and women. This is the main thing that Briar holds against him, he essentially comes off as a bit of a sleaze-bag who has no qualms with using and discarding people. Ouch. He's an incredibly interesting and laughable character to read and quite possibly one of my all time favourite leading male characters.
"Whoever deemed the ocean an invigorating place needed to reconsider the reality of crashing waves, sunburn, and sand wedged up into places no one should have it." ~ Poet
If you've read the Splintered trilogy by A. G. Howard (and if not I highly recommend you do) he distinctly reminds me of Morpheus. Very cheeky but soft-hearted. As the story progresses we learn that there's many other levels to Poet's character and you love him more and more. The whole story is supposed to be "told" by Poet from the future/end of the story but you forget this almost as soon as you're reading and the actions feels fresh (not that I know quite what I mean by "fresh", but moving on). In a nutshell, he is a highly entertaining character with the perfect amount of sass and loyal devotion.
---
Hesitant Friendship
Despite the novel literally being branded as a romance (I quote, "a foolish love story") I would definitely say that friendship and trust are the main themes of this story. Briar must learn to open up and take a joke like a good sport. Which means that she must accept, appreciate, and trust Poet. Poet has a heavy secret on his shoulders and is living a perilous second life. He must learn to trust Briar as their friendship grows as well. There are many other characters along the way who also push this theme. All in all it makes for some wonderful storytelling with a great message.
---
Not G-Rated!
It's really not. There were a good handful of swear words and other colourful language throughout the book, but I let it go. This is very much an adult book (as in YA for 17+, I would say). I wouldn't say it's unnecessary, but let's just say I'm not a fan of swearing consistently in novels and I'm glad Jaster didn't litter the book with f*** this's and f*** that's. The other factor is the under the sheets action. Some of those scenes should send this book into the steamy section of bookstores, if you know what I mean. Hands up if you were blushing, *raises hand*.
---
Shout out for the setting & Winter Queens
I just wanted to take a moment to say how much I enjoyed the setting of the book. There were plentiful castle adventures through secret passageways, mysterious yet magical woods, quirky characters, and a wonderful political backdrop. Poet's analogies of the different courts are hilarious and I just all up enjoyed the way the courts varied in accordance to their season.
The Winter Queens were an awesome addition. High five, Jaster, for being cool! As I mentioned before, homosexual relationships are totally the norm, no-one bats an eyelid at it throughout the whole story. The casualness of there being two Queens ruling a court was perfect. It was like some crazy feminist, gay-rights movement all wrapped up in one. Jaster never makes much of this, it just is. Therefore, we, as readers, find ourselves as at peace with the situation as the characters themselves. Fantastic.
---
Summary
So, as you might tell, I highly recommend this book. It's a great laugh and a tonne of fun. If you enjoy fantasy, on any level, then I would recommend this to you. I really enjoyed meeting all these characters and being taken along on the journey. I loved this book, and I know I will read Jaster's work in the future – she's a great story teller!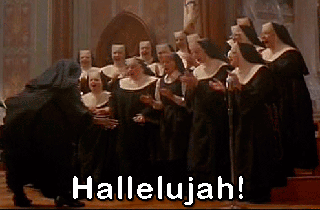 ---
Have you read Trick? What did you think? Let me know your thoughts below!
** Trick is a little hard to get a hold of at the moment, follow my link below if you're interested in purchasing a copy – Amazon is the easiest place to get a physical copy from. **
Arrivederci tutti and happy reading!
~~ Kirstie ~~
// View all my reviews // Follow @ozbooksnail //