---
Stardust
4.5/5 STARS
ADD IT ON GOODREADS
Genre: Fantasy, Adult Fiction
Author: Neil Gaiman
Published: 1998 {this ed. 2007}
Publisher: Headline Review
Pages: 214 {paperback}
---
This book, in one word, is hilarious. It's the first Neil Gaiman I've read (finally) and I will most definitely go and buy every other piece of literature that he's written now. I could quote this book to the end of time, there's so many great lines. Especially his reasoning for having just one swear word in tiny font in the whole book. Now, excuse me whilst I go and watch the movie – this story is pure brilliance, I tell you, pure brilliance.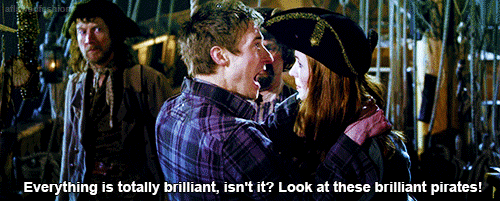 ---
"Anyone who believes what a cat tells him deserves all he gets."
Stardust by Neil Gaiman is absolutely hilarious. It's a very short and witty book that I would highly recommend to, well, anyone and everyone. It's not children's fiction (and I'll explain why in a second) but the jesting nature of his writing certainly reads like it. It's like an even funnier (and Australian) version of C.S. Lewis' Narnia Chronicles. There's an absolutely perfect description of this book printed on the front of my edition:
"In prose that dances and dazzles, Gaiman describes the indescribable: the eerie colours, ravishing scents and dangerous laughter of faerie." ~ Susanna Clarke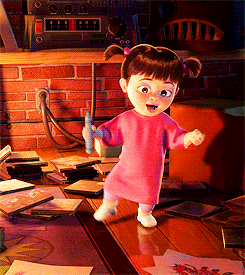 Asked why he would kill a certain beloved, mythical creature, Gaiman simply responded that he had to remind his reader's somehow that this was not children's fiction where almost all characters are safe. That, and the one rude word written in tiny font. Which was highly entertaining – there's just something really funny about small font amongst average-sized font, to me, anyway.
"Adventures are all very well in their place, but there's a lot to be said for regular meals and freedom from pain."
Stardust is an adventure story with a heavy dose of the fantastical. Tristran (whose name I read dyslexically as 'TrisTAN' for a good long while) is a young-ish boy who is half fae/human and has gone in search of a fallen star to win the heart of a certain Victoria Forester. Silly boy. The journey is greatly entertaining and several other perspectives are interwoven along the way to make up the bigger picture. For the most part, Tristran is blissfully unaware of almost everything else that is happening around him which allows for the story to progress swiftly (in a laugh-out-loud manner). There are witches, small, furry creatures, lords, ghosts, and talking trees – what more could you possibly want?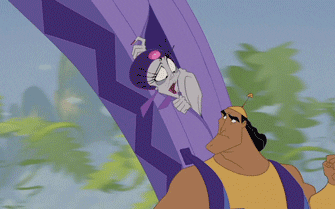 For me, all of the characters were likeable and my favourite character has to be the star because of how stand-offish she is (not to mention her luck with not dying). It's a perfect sort of fairy tale that bumbles along beautifully and will undoubtedly have you chuckling along, too.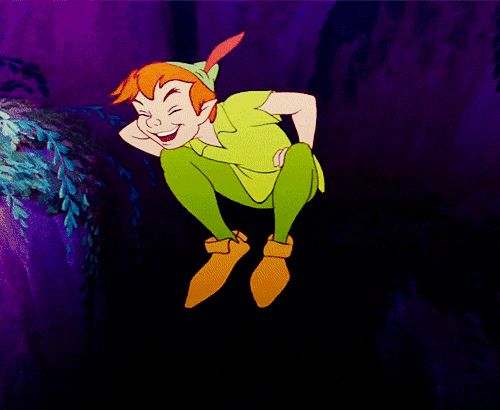 But now I must take my notes and go and pick apart the movie (which I have watched before, and if I recall correctly, is somewhat 'okay'). I definitely recommend this to you if you're reading this! I know I'm going to go and buy the rest of his books now because his writing style is so damn funny. 4.5 stars because this is a perfect taste of some light-hearted fun!
"There was once a young man who wished to gain his Heart's Desire."
---
Want to chat more books with me? Find me over at Twitter of Tumblr – I love to chat!
Arrivederci tutti and happy reading!
~~ Kirstie ~~
---