5/5 STARS
Genre: Young Adult, Contemporary
Author: Adam Silvera
Published: September 2017
Publisher: HarperCollins
Audiobook Length: 8 hours
Page Count Equivalent: 368 {hardback}
---
Initial Thoughts Upon Finishing
MY FEEELLLSSS AHHHHHHH. This book, holy gods. I am not okay – that was a rollercoaster of anxiety, love and STRESS.
---
They Both Die at the End
This was a rollercoaster of a novel. I went into it expecting pretty much what was I given. I knew it was about two boys who had been given the day to live before they died. I had assumed, however, that they both had terminal illnesses or something along those lines. And you're just waiting for the bomb to drop.
Me being me, I put no further thought into this until I actually started reading. The book is set in a world none too different from our own where a company called "Death Cast" exists. The role of this company is to call people at midnight if they're due to die that day and warn them – give them a chance to live their last day the best way possible. SAY WHAT.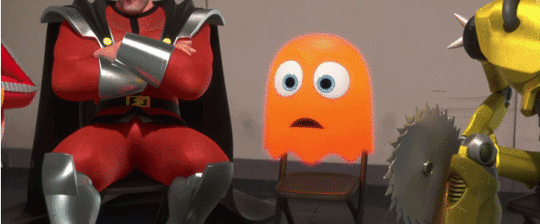 No-one knows how the company knows who will and won't die, it's a huge secret (and disappointingly not revealed throughout the book). These people who are set to die are called "deckers". There are those who do have terminal illnesses and it's their time to go but then there are those like the two boys who feature in this novel who are perfectly healthy.
What does this mean? It means they'll die because of some force. The tension is so real throughout the whole novel as we follow the two stories of the boys as they come together and live their last day to the fullest.
They're very contrasting characters yet they end up complimenting each other really well. This is an LGBT+ story and it's done really well – I love it.
---
Feelings GALORE
Given the nature of this book, you will be overwhelmed reading it. It's a really personal journey we follow the boys on and the constant stress of not knowing how or when they're going to die – and not quite believing they're going to – will leave you needing to put the book down and have a de-stressing bath.
Only to pick it up five minutes later because you've JUST GOTTA KNOW! It is such a brilliant concept and written in such a simple fashion and I think that's why it works. You know that it's a more complicated world than it appears, there are lots of backstories and hints at the depths of the world building. But Silvera keeps it simple.
It's like he's teasing you by saying, hey look I could tell you about this but it's on a need to know basis. And do we really need to know anything? Nope. It gives this weird feeling when you're reading it that you've become privy to something private, personal and therefore the narrator assumes you already know everything.
I loved every second of the book. And so we must have a spoiler discussion:
SKIP TO NEXT SECTION TO AVOID!
*
*
*
*
*
*
OMGGGG! I was so hoping the boys would see it through until midnight but in my heart, I knew this wasn't going to happen. When Matthias is killed by the stove exploding I was so angry! Rufus' reaction just makes it so raw when you think Matthias had to die for such a stupid accident.
And when Rufus is killed by the car hitting him because Matthias wasn't there to hold him back I was both like WHY YOU STUPID BOY and totally okay with it because now he's with Matthias.
I loved all the little adventures on the way, the intricacies of the friendships and how real they felt and the nuances of the budding romance between the two boys. I particularly loved the world tour they did towards the end of the day.
---
The Audiobook
I listened to the audiobook version of this and it was fantastic! It's American narrators and he does a really good job. There are different voices for the two boys and one female voice for a role I'm going to let you discover for yourself. Which is always nice when you have more than just the one narrator. But the performance and everything like that was done really well and I think it'd be just as good an experience as reading the book yourself.
---
Summary
OBVIOUSLY I HIGHLY RECOMMEND THIS. This was my first Silvera book (finallllly) and I'm so glad I've dived into one of his books. I will certainly be reading more of his works and I so hope YOU decide to pick this one up because it's AMAZING and totally unique.
---
Grab a Copy!
I am an affiliate with these companies. By using these links to purchase books you are supporting Upside-Down Books!
Get free worldwide shipping and great prices with The Book Depository and Wordery!
Support an Australian company with Angus & Robertson and get free shipping on orders over $60!
Support an Australian company with Booktopia and enjoy flat rate shipping for AUS/NZ!
---
 You might also like . . .
---
Have you read They Both Die at the End?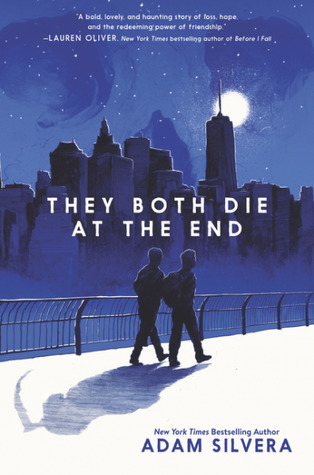 Share your thoughts below!
---

~~ Kirstie ~~