4/5 STARS
Genre: Young Adult, Fantasy (paranormal — angels)
Author: Alexandra Adornetto
Published: August 2010
Publisher: HarperCollins
Pages: 485 {paperback}
**If you want to see a spoiler at any point in the review, click on the link provided to be redirected to my review on Goodreads where the spoiler will be 'hidden' at the same point in the review**
---
Initial Thoughts
I enjoyed this soo much more than I thought I would!! I really enjoyed how the whole story panned out and I could not put it down towards the end. This is truly an addictive read. Xavier has now been added to my list of favourite fictional boyfriends. I can't wait to continue this series (I have Hades reading and waiting right next to me now) because I NEED to know what's going to happen next!!! Can't believe I waited so long to read this.
---
Angelically Pleasing
"Sometimes it's better to stop trying to make sense of things. Life isn't clear cut, there are always gray areas."
This book was so much better than I was expecting it to be. I loved Adornetto's take on angels and found the character to be really interesting. Not to mention the plot is shaping up to be one hell of a doozy. I am 100% sold on finishing the series – in fact, as I write this I'm currently reading the second book, Hades. These are really quick reads that progressively become harder and harder to put down as you frantically flip the pages to find out what happens next.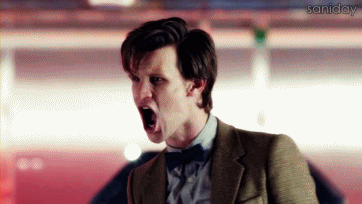 Halo is about three angels who are sent to earth from heaven on a mission to restore people's faith and return goodness to the world. Ivy, Gabriel, and Bethany are these angels, and they're sent to this quiet American town called Venus Cove. The devil has been wreaking havoc on the earth all over, causing murder, fatal accidents, and other petty crimes. So these three must work undercover to right these wrongs. Whilst Ivy remains at home and working through charities, Bethany attends the local school as a student and Gabriel as a music teacher. It's brilliant, compelling and I highly recommend checking this out.
---
Beth and Xavier
Beth is the main character of the book and she slowly develops a trusting relationship with a boy from school called Xavier. He's slowly brought into her supernatural world and takes it really rather well. He has a very important role to play and I like the human grounding, so to speak, that he provides in amongst all these unearthly beings. He gets the privileged position of helping the angels in their endeavour to right the world and fix Venus Cove. I really loved the relationship between these two and had many a nail-biting moment when the reality of their relationship became apparent – every now and then Adornetto just drops little reminders that there's probably a 2% chance of them being allowed to be together. I know a lot of people question Xavier's maturity with how well he does handle things but I actually think it makes perfect sense. Here's why:
1) He's the leader of the year group at school. So he's reliable and has a notable level of maturity leading his peer group through the drama of high school.
"A man in love can do extraordinary things, I don't care if you're an angel, you're my angel, and I won't let you go."
~ Xavier
2) His family is very religious. Therefore he's had a solid Christian up-bringing which means he's familiar with the world that Beth is a part of and more willing to believe that everything is real.
Xavier was by far one of my favourite characters in the book. He was honest and strong and brave all at the right moments and the way he cherished Beth was beautiful. He's quickly become one of my favourite fictional boyfriends because of the adorable and wonderful factors.
On the other hands, Beth took some time to warm up to. She's really naïve as she's only a young angel (17yo) and completely new to the ways of the human world. Her strong-headedness got somewhat tiresome at points but I had to remind herself that this isn't because she's an 'annoying' character, but rather because that's probably how someone of her situation would react. I'm definitely liking her more as the series progresses.
---
The Story Telling
For some reason, one of the things that kept popping to mind whilst reading this book was the angel who's trying to earn his wings in that classic movie, It's A Wonderful Life – which if you've never seen then I totally recommend checking out, it's a beautiful Christmas movie. Anyway.
One of the things that really stood out to me in this book was how it was written. For the most part it reads much the same as your average YA fantasy, but there are lots of moments, sprinkled throughout the chapters, when Beth will say something like, "little did I know this was all about to change" – it's a creepily wonderful way of subtly breaking the fourth wall and makes it feel as though Beth is telling us the story herself. It actually made me feel even more engrossed in the story as it felt a bit like you'd surfaced for a breath of air ever so quickly before diving back in. I absolutely love this way of telling a story and just the clever way that the books are structured in general is magnificence. The way that Adornetto has represented the stories from the Bible and the concepts of Heaven and Hell is wonderful and I am in love with the way she has brought these things to life. It's a perfect balance between action and down time and the ending was sound and complete in and of itself but then there's an epilogue that goes BAM in your face and leaves your reaching for the next book.
---
Religion
Maybe this is question you have: how religious is this? Fear not! This is not preachy or in your face with religion at all. Personally, I find that too much religion in a book can put me off sometimes, it makes me feel awkward although I'm not sure why. It's like this third arm to a story that you're not quite sure what to do with. So thank goodness this doesn't read like that at all. Whilst there are plenty of references to god and religious themes, etc, this is an idea that has biblical ties – not a religious story. In short, this is just a super cool supernatural adventure that's far too addictive and detrimental to my study regime.
---
Summary
I thoroughly enjoyed this book and I highly recommend it as a quick YA fantasy read. The plot is fresh and intriguing and the ideas have been executed really well. I'm so glad that I decided to marathon this series as all I want to do on finishing this is find out what happens next. If you're interested in reading this book THEN DO.
---
 Have you read Halo? What did you think?
Let me know in the comments below!
---
~~ Kirstie ~~