4/5 STARS
Genre: Fiction, Humour
Author: Dawn French
Published: November 2015
Publisher: Michael Joseph
Pages: 352 {paperback}
---
Initial Thoughts:
A very funny and heart warming book. I have to say, it wasn't as funny as I was expecting but distinctly written in French's voice. This is definitely best read if you take it for the message she's trying to give – to live life according to yes.
---
According to Yes
According to Yes is a highly entertaining novel that had me laughing quite a lot. For some reason the book has reasonably low ratings on Goodreads, I think I perhaps know why, but overall I stand heartily behind my 4/5 stars because there are some great life lessons and messages amongst these pages. Not to mention that French's writing style is one of a kind.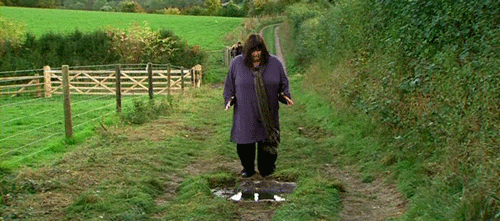 ---
The Plot
Essentially, this is the story of Rosie, a British woman who's left England for a job as a nanny for a wealthy American family living in New York. The grandmother of this family, Glenn, is a tough and somewhat mean woman. Her son, Kemble, is going through a divorce and his kids have come to stay at their apartment whilst everything is still up in the air. Glenn is absolutely determined that Kemble will win custody of the three boys in court because to Glenn, continuing the family line of the Wilder-Bingham's is of upmost importance. Of course, upon Rosie's arrival things get shaken up in this stiff family and everyone begins to learn to life according to 'yes'.

Rosie is able to use her good-hearted nature (and experience as a teacher) to both entertain and teach the three boys the fun there is to be had in life. They're used to a strict life of routinely existence, tip-toeing around so as not to displease Glenn – but they're boys! They should be having fun! Their adventures make for very interesting reading and their little theme song (Happy by Pharrell Williams) was a great choice. What I found to be most interesting about this character that French has written for us, is the fact that I liked and enjoyed reading about her. Perhaps it was simply my sympathy for the boys in that they were finally getting a stable parental figure in their life who knew how to have fun. There are many things that Rosie does throughout the book that I would usually disapprove of, such as skating through a museum and making a right disruption. French just makes everything so much fun that it's hard not to giggle at the stupid fun that's to be had.

As I've said before, I definitely think there's a lot to be taken from this book when it comes to how to be happy. On the other hand, there are certainly some actions by Rosie that I would be mortified if someone were to repeat them. This book is best read as a metaphor, take away its essence and maybe laugh at and leave the awkward bits behind.
---
The incomparable hilarity that is Dawn French
The thing that 100% made this story for me and kept me reading through some questionable moments was the entertaining writing style by French. I think the greatest question people have for this novel is, "is it funny?". The short answer is, absolutely yes. If you're interested in reading this book it's likely because you're a fan of Dawn French, or, you know of her and are enticed by her unspoken promises of fun to be had. Now, this book is funny but at the same time I don't think this was as funny as I thought it would be – and I think that this high expectations of comedy falling somewhat short for other people is what is dragging its ratings down. My advice on this matter is to give it a go, I can almost promise you that you will have a laugh many times throughout the story, and there's never a loss for giving something a go. Personally, I think this is worth the read. It's light and easy going, the perfect book to 'break' on when you've indulged in one too many high fantasy novels.
---
Where it gets awkward . . .
Okay, so it's not all sunshine and rainbows. There is a pretty interesting plot development around 1/3 of the way in. I have to say, I really was not expecting it. I don't want to spoil you as to what it is, but I do want to warn you to not freak out, but more importantly, not to judge the entire book on this one point. It was hugely weird and, I think, unnecessary to get the overarching message across – however, I was willing to take it in my stride and power on. This is most likely one of the main reasons people's opinion of the book is turning sour. It's a shame, but understandable. Yet I'm still excited to read more of French's work for the great level of fun that she provided in this one promises shiny goodies in her other works.

The other little thing I wanted to address before wrapping things up was the over-praising of the book by the people who blurbed it. I think this is a wonderful book but I think these blurbs have been selling it the wrong way. I wouldn't say you will be laughing on every page, because you won't. This is a funny book with serious events and an important message, meaningful fluff, if you will. So I say, go into this with an open mind, ignore other people's opinions of the book and make up your own mind. That way you might just find this to be as an addictive and entertaining book to read as I did!
---
Have you read According to Yes? What did you think? Let me know in the comments below!
---
~~ Kirstie ~~