Simon vs. The Homo Sapiens Agenda
Genre: Young Adult
Author: Becky Albertalli
Published: April 2015
Publisher: Balzer + Bray
"Why is straight the default? Everyone should have to declare one way or another, and it shouldn't be this big awkward thing whether you're straight, gay, bi, or whatever. I'm just saying." ~ Simon
Overview
I'm going to nick name this book Simon because I ain't writing out the whole title every time I mention it. I really, really enjoyed this book – I enjoyed it a lot more than I thought I would. The story follows Simon, a teenage boy, who is a homosexual but is not 'out' yet. It tackles some very relevant issues and I absolutely loved the way it did this. Simon is a very strong character and I love him completely, I also love his problem with coming out – why doesn't everybody have to do it? But that's not the main issue of this book: he's emailing another kid from his school and they're in love with each other. The story, therefore, follows this dilemma as Simon wants to know who Blue is but is, at the same time, terrified to find out. It's a really beautiful story and, again, I was not expecting to find myself so emotionally involved. It's a reasonably overwhelming and totally consuming book, to put it bluntly.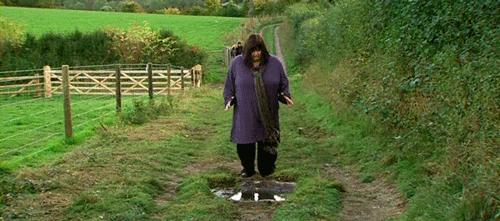 The Quick Facts
1) This is a very sweet story: you will go awww and ahhh and you may even have an emotional fit towards the ending . . . not that I did that of course. My book certainly did not go flying across the room at any stage. Ahem.
2) This is a very emotionally involved story: I can guarantee you that you'll fall in love for the characters and that might weep (just a little bit) because you're going to get so pent up not knowing who anyone is or how this is going to turn out for Simon. *deep breaths*.
3) The protagonist is gay: I imagine you've already worked this out but here we are just for the sake of it. So that's the plot line – how does a gay boy deal with life in a world that likes to dance around the subject because people are silly and awkward?
4) It's a love story: I feel like the story Love Story by Taylor Swift would be perfect for a soundtrack for this book. So many feels.
5) It's a high school setting: so yes, YA = high school age, but there's very little high school drama.
6) It's a quick read: Seriously. I couldn't put the damn thing down.
7) The cover is lurvely: I really like the red . . . and the little speech bubble . . . yeah.
Plot
Simon is homosexual and has been emailing Blue for a long period of time, now. This guy is in his year, but neither know of each other's identity. They both face several challengers with being gay in contemporary society. It's a self discovery journey as we follow Simon as he works out how to alert people to his 'gayness' even though he feels this shouldn't be necessary. At the beginning of the book, he is blackmailed by one of the other characters. This other guy reads his emails to Blue and uses them against Simon. He wants help getting 'in' with one of Simon's (female) friends. There are several moments in the book where this comes into play and the reader is left hanging, unsure whether Blue now knows Simon's identity or not. There's a lot of stress that Simon goes through and this muddled feeling of wanting to meet Blue but being really scared of rejection. There's also a very hilarious scene where Simon gets drunk, look forward to it.
Characters
Blue
Blue is Simon's secret, anonymous lover. He's incredibly funny and wonderfully witty as he's also an intelligent character. I could not wait to find out who he was (seriously – the temptation to just flick to the end was astounding). I was continually guessing at his identity and, me being me and not very good and working plots out, I didn't guess it. However, I did kick myself when I found out his identity and oh my god: that is seriously the best moment in the book. I was doing a happy dance on my bed (not kidding).
Simon
Simon is a really, really sweet character. I love his voice in this book – it makes it really enjoyable and his innocence just makes me want to grab his cheeks! He deals with his problems really well and I'm so proud of him. There were a whole bunch of scenes where I just adored him and wanted to give him a pat on the back. He has a lot of really hilarious comments that he makes as well, such as:
"It feels like we're the last survivors of a zombie apocalypse. Wonder Woman and a gay dementor. It doesn't bode well for the survival of the species." ~ Simon
Sisters
I did like his sisters – I'd recently just read To All the Boys I've Loved Before by Jenny Han so I couldn't help comparing his relationship to theirs – and it's not quite as good as that, but oh well. They were really supportive of him and both were interesting characters in their own way. So thumbs up to siblings!
Friends
His friends were certainly interesting. I won't comment too much on this because I think they're best explored with your own eyes. I liked them, but I didn't love them. They're also not really the main part of this story at all so it's sort of irrelevant on your reading experience. There was certainly a fair share of teen angst amongst a bunch of them, however.
Summary
That's all I'm going to say for this book – you don't need to know anything else other than this is a fantastic book. I highly recommend this to everyone as this approaches the topic of homosexuality in a beautiful way and certainly sheds some light on the issue. Whether you're totally okay with it or are unsure what to think, this book will make you love Simon and make you support him in his plight for love. You'll be thoroughly surprised by how emotionally attached you get to what is happening to Simon. I think the number one word I would use to describe this book is: adorable. So go on, go get yourself a copy of the book – it's one hell of a ride.
"I mean, I feel secure in my masculinity, too. Being secure in you masculinity isn't the same as being straight." ~ Simon
Arrivederci tutti and happy reading!
Want to go the Goodreads page? Click here.
Looking to buy the book? Click here.
Want to chat more books with me? Find me on Twitter or Goodreads.